Influencer marketing made a splash in the social media space this year. And as 2018 goes on, it's clear that the trend won't stop in the New Year.
In short, an influencer marketing campaign is when you get an influencer in your niche or industry to share your brand's blog posts, retweet your tweets, or otherwise promote your product or service.
This is great because influencers can put your brand in front of a new audience in your niche. Even more importantly, since your influencer's audience already trusts them, some of their trust will be passed on to your brand when said influencer shares your content.
But finding good influencers to work with isn't an easy task. Not only do you need to find influencers with high follower counts and engagement, but you to verify that those followers are real.
In this article, we'll show you how to use Social Report to find high-quality influencers on social media. We're focusing on Instagram in this article, but the same principles can be applied to other social networks too.
How to find high quality influencers to partner with
The first step in finding social media influencers is to find influencers with high follower counts that are already posting within your industry. The best (and easiest) way to do this is by using Social Report's Search Agents feature.
Search Agents is Social Report's built-in social search tool. You can use it to run ongoing searches for keywords, hashtags, and @mentions. In this case, we'll use Search Agents to run searches for industry terms related to your influencer marketing campaign.
Why do this? Simple: after running your search, we present you with a list of the most popular social media users that are tweeting or sharing your industry terms. Then, you can use this data to kickstart your search for an influencer.
Creating a new Search Agent in Social Report
Making a new Search Agent is easy. Here's the step-by-step process:
1. Sign into your Social Report account and click into the project you're running the search for.
2. Then, click the Search button at the top of the screen and click New Search Agent in the drop-down menu.
3. You are now in the Search Agent setup screen. At the top of the screen, give your Search Agent a name. You may want to title the Agent the name of your campaign or another descriptive term.
Look beneath the title box and you'll see a header: Where would you like to search? There are three different options:
Everywhere - we will search all supported networks (Twitter, LinkedIn, Instagram, Pinterest, Reddit, and Facebook).
Only My Network - we will only search social the profiles connected to the project (new comments, @mentions, etc)
RSS - any RSS feed.
Do note that you need to have social accounts connected for each network you want to search. This is for authentication purposes, but rest assured nothing will be posted to your social media accounts.
For the purpose of finding an influencer, we highly recommend using the Everywhere option. This gives you the most search results and lets you search an extremely broad range of people—even if they're outside your network.
4. Now, it's time to pick your keywords. Type up to 10 industry keywords to search in the What keywords would you like to search? box.
We recommend putting 10 keywords closely related to your brand in the search box. For example. if you're a coffee shop in Chicago, you might search for "coffee beans", "espresso", "cappuccino", and "chicago coffee shops."
Additionally, keep the How would you like to search? option set to Any Keywords when searching for influencers. This will search for tweets with ANY of the terms you specified above. Setting the option to All Keywords will only include social shares that have all the specified keywords.
You can also exclude keywords from your search in the What keywords would you like to exclude? box. Simply put, you can type keywords that you don't want to include in your search results here.
5. Below the keyword boxes, you'll see the Would you like to restrict by location? option. Here, you can choose to restrict your searches to certain countries, cities, or region. Just click the Geo button to the right of the box and input the regions where you'd like to search.
This is helpful if your brand has a hyper-local audience. For example, if you run a local coffee shop, deli, or cafe, you may want to set your search to only look within your neighborhood or city. 
 6. Start your search by clicking the blue Save button at the bottom-right-corner of the screen. Your search may take an hour or two to complete (usually shorter), so sit tight while we perform the initial search.
After the initial search is completed, we'll keep tracking the keywords for you. 
Finding influencers in your Search Agent
After a couple hours, your Search Agent will be ready to view. To view your new Search Agent: click the Search button at the top of the screen and click on the name of your Search Agent in the drop-down menu.
Look half-way down the screen and you'll see three tabs:
Performance: a look at how many people your keyword has reached and volume of people using your keyword
Search Results: all social media statuses that include your keywords, you can even interact with social messages here
Influencers: view the social media users that use your keywords the most and the most popular users using your keywords—more on this in a sec!
Note that all of the numbers and search results shown correspond to the date range at the upper right-hand corner of the screen. Click on this date range and set it to your liking—the data will update accordingly.
The influencers tab
We're most concerned with the Influencers button for the purposes of finding an influencer. Click on this tab and you'll be brought to a page with two boxes labeled:
Used the keyword the most: people that have used your keyword the most in the reporting period
Most popular users that used the keyword: the highest followed people that have used your keywords in the reporting period
Additionally, there are five columns on the top of each box:
Social network icon: the network the user shared your keyword to
Author: the name of the account that shared the keyword
Post: the number of times the person has shared the keyword
Audience: the number of followers the person has on that social network
Reach: the influencer's share of total reach for the keyword you're searching for; for example, if the keyword "coffee" was tweeted by ten people with 10,000 followers, each would have 10% of the reach
Now, take a look through the "Most popular users that used the keyword" box. Make a list of  individual's (not brands) accounts that have a follower count. Just remember: influencers with higher follower counts are likely to charge more for promotion, so keep your budget in-mind when building your list.
Investigate your finding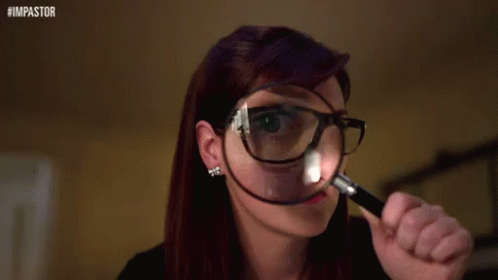 Before you reach out to an influencer, make sure to thoroughly investigate their profile. 
There's been an uptick in influencer fraud over the past year. This is when a social media account buys followers in order to make it appear they have a huge social following. And while they technically have the following, it's composed of bots that—surprise!—can't buy your products.
Spotting fake followers
With that in mind, make sure the influencers you work with have real followers that are actively engaged with your influencer's content.
We recommend taking an in-depth look at their social statuses and posts, checking how many engagements each post gets. If an account has 10,000 followers but their posts get just one or two likes, you may want to look elsewhere.
Even better, you can use Social Report's Competitor Tracking feature to view more info. You can use this feature to pull reports for accounts you don't own, letting you view in-depth audience and engagement info.
Keep these five things in mind when creating a social marketing campaign
Now, get marketing!
And there you have it: how to find influencers for your next influencer marketing campaign. Use these tips to grow your company in 2019 using one of social media's most exciting new trends. 
Now that ball's in your court. How does your brand find influencers for its influencer marketing campaigns? Do you have any great influencer marketing tips? Tell us on Twitter.
Manage all of your Instagram accounts with Social Report. Try us free for 30 days!